It's finally here! We are officially getting our bathroom finished.
This week, we had a guy come in for the job. So far he has been at the house 2 days. He's due back next week after the weekend. Here's what has happened so far:
Day 1 – Wednesday
The floorboards have come up in preparation for the towel radiator next week. This is what half the house was like when we moved in because we were having central heating installed. Wow, this takes me back a few months…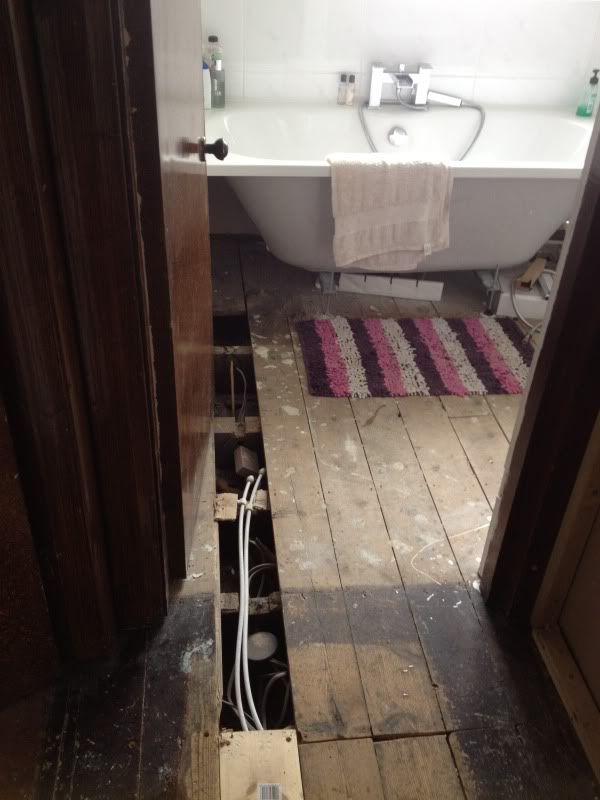 The piping for the shower has been installed. I love that it's going to be all hidden inside the walls.

Ths shower tray is now in the right place, ready for installation.
Although the pictures don't show it, the waste trap  for the shower (I think that's what it's called) has also been sorted. Where the waste water would flow, it just so happened to fall exactly where our joists and central heating pipes are, causing a problem. I don't know how he's sorted it, but I'm told it's not a problem anymore. And yes, I'm pretty sure it's been done as I came home from work to this clue.
Hint: It was hanging out of the side of the house!


Day 2 – Thursday
The piping is prepared for the sink. This will be fitted once the floors are in.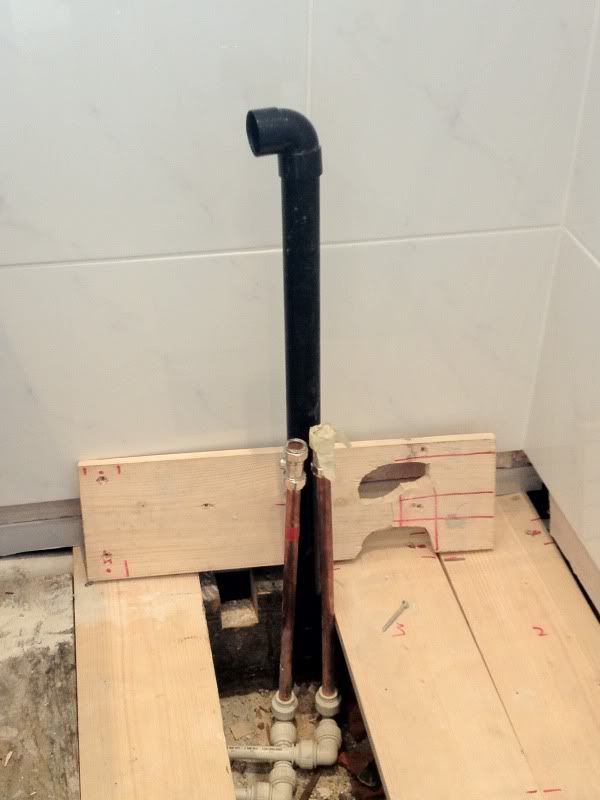 The shower mixer is in!
Behind this there is a small window. One day we are going to remove it altogether because, obviously, we're not using it anymore. For now though, it has been plyboarded (real word?) and insulated to protect the piping. As you can see, then more plyboard has been put on the walls, ready for the final bits of tiling.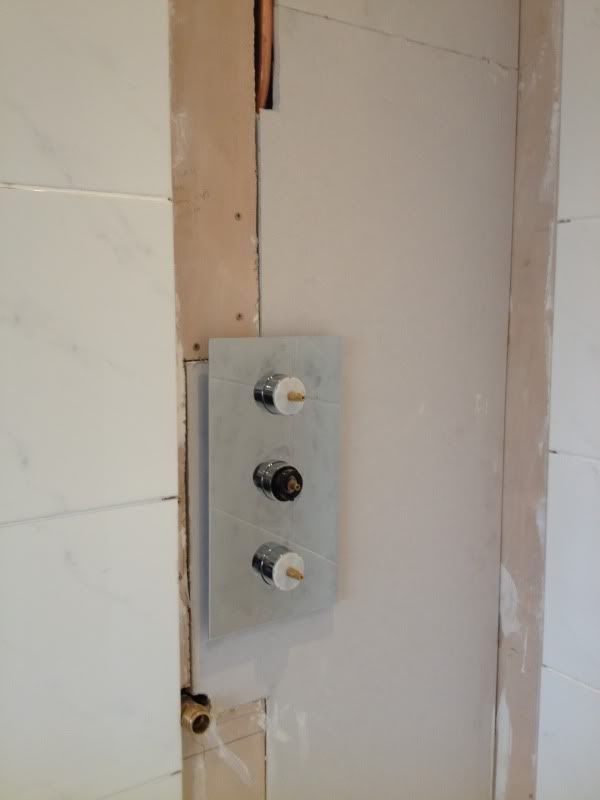 The shower tray is finally on the floor! It is an absolute beast! It has been on quite a journey since it arrived. It started in the lounge, then migrated to the kitchen, then to the second bedroom, and finally it's found its home.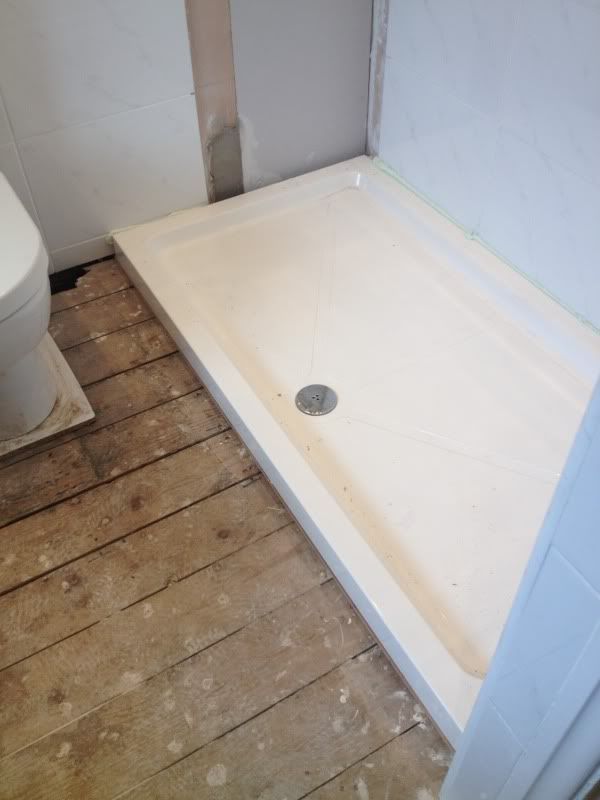 I got so excited that me and Joe had 'pretend' showers on the tray. We are total saddos. EXICTED saddos!

June Bathroom Update – Part 2 to come next week. Yay!
Karen x