So, weddings are hard aren't they?
Still in our blissful "just engaged" haze, Joe and I have been doing lots of research to see what we're into, what's "us" and where we want to get married (I'm told that venue is key and then the rest comes later – I'm slowly but surely learning!).
The thing is, in reality the wedding isn't going to happen just yet.
Mostly because we have a lot of saving to do before we can even think about booking anywhere or setting a date. Also, because we think we deserve a bloody good honeymoon.
If we get married in 2014 – the current plan – it would be 7 years since our last and only holiday for the two of us. We'd love it to be longer than a week (10 days should do it, budget allowing) and somewhere that's hot and where neither of us have been before (recommendations welcome!)
I found this about honeymoons which was quite fun.


It's amazing how many women have their wedding planned already in their heads from a young age. I'm not sure why but I wasn't one of them. It's not that I was pessimistic or anything ("Oh no, what if no-one ever loves me?!")  I just guess I never thought about it much.
In hindsight, I'm incredibly lucky to have ended up with someone so lovely and normal. Our friends and family will dispute that normal bit, but if you consider that when I was a kid, I genuinely thought that either Dan Akroyd (more specifically, Elwood in The Blues Brothers) or Adrian Edmonson (Vyvyan from The Young Ones) would one day be my husband, then you could very easily call Joe normal.

I think actually, I've done rather well for myself. The handsome devil.
Although we may not be able to book anything just yet for the big day, I did pick up my ring last weekend to keep the excitement plodding along. I was originally told it would take up to 6 weeks to be re-sized for my teeny tiny hands so I was overjoyed when it only took 1.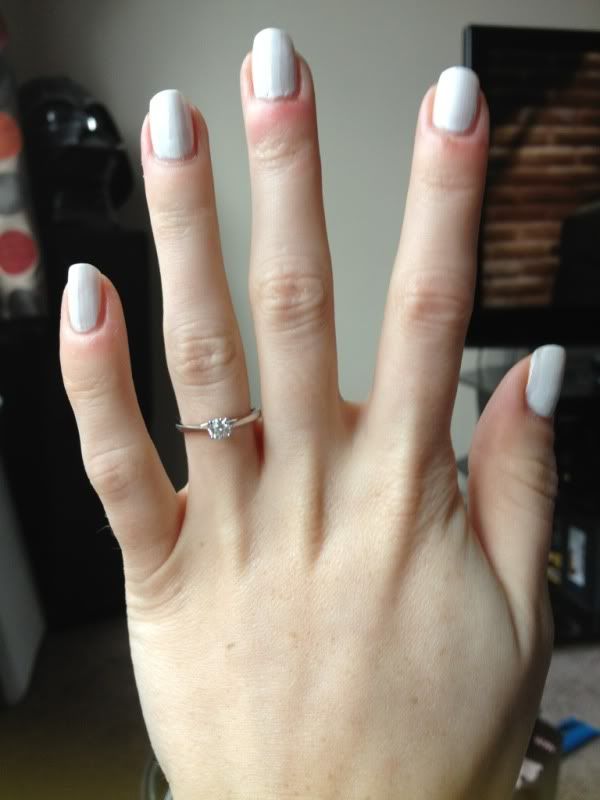 We've also got an engagement meal with both of our parents to look forward to in a few weeks and may even throw an engagement party of some sort for our friends.
For this weekend though, we're going to look into more venues, think about colours and music and honeymoon – y'know, the fun stuff. If you've been following this blog though, you'll know how much we struggle making decisions. It takes us weeks to pick a paint colour. Not sure how we are going to pick all the wedding details! Best crack on 🙂
Karen x