On Friday night, I made the conscious decision that I was going to have an unbelievably productive weekend.
That night, Joe & I headed to B&Q to pick up some bits and bobs. Joe needed some screws and other manly tool-related things and I wanted some paint samples for our bedroom.
We had already painted the feature wall a green colour and I knew that I wanted to eventually paint the rest of them as well, as they are currently white and I just can't bring myself to like it. Although the white walls mean that the room looks large and incredibly bright, there is something about it that looks unfinished to me.
And dirty! White walls show everything, and I may be untidy sometimes, but dirty walls just ain't gonna wash with me.
As mentioned in a previous post, we had narrowed the millions of shades of grey available down to two colours: Dulux's Polished Pebble and Dulux's Chic Shadow.
I'd seen Chic Shadow on plenty of other blogs, and I particularly liked the look of it on Lauren Makes A Home but I was concerned it may be too dark so Polished Pebble was the alternative.
I've also said this before, but I think straight-lined samples are so dull! Decorating is tedious, so why not have fun with it? I've yet again gone for heart-shaped samples.
Polished Pebble was the winner for us in the end, so on Sunday morning it was back to B&Q for the paint. And luckily there was an offer on: 2 tins for £25. Lovely jubbly.
It took me pretty much the whole afternoon to get the first big wall done – I'm short! I need to do painting in three stages:
Step one: On my knees
Step two: Standing tall
Step three: On a step-ladder.
Here's the colour so far…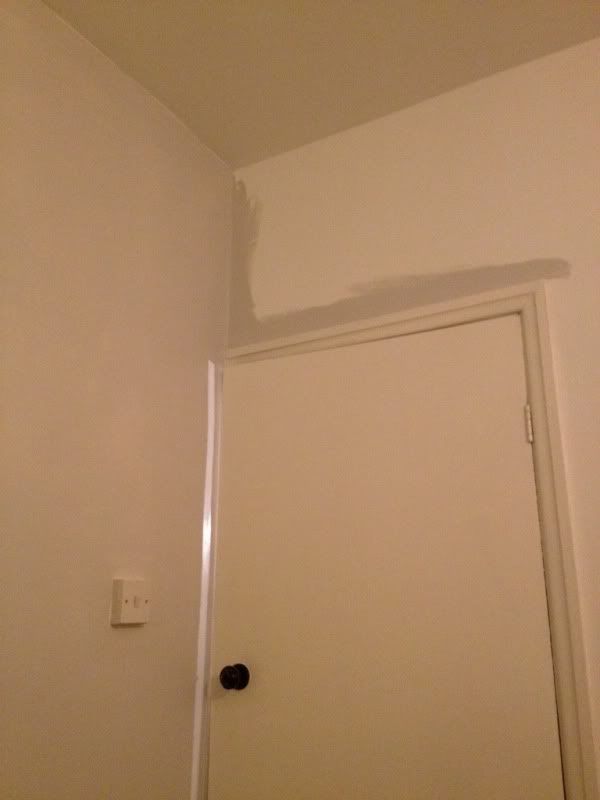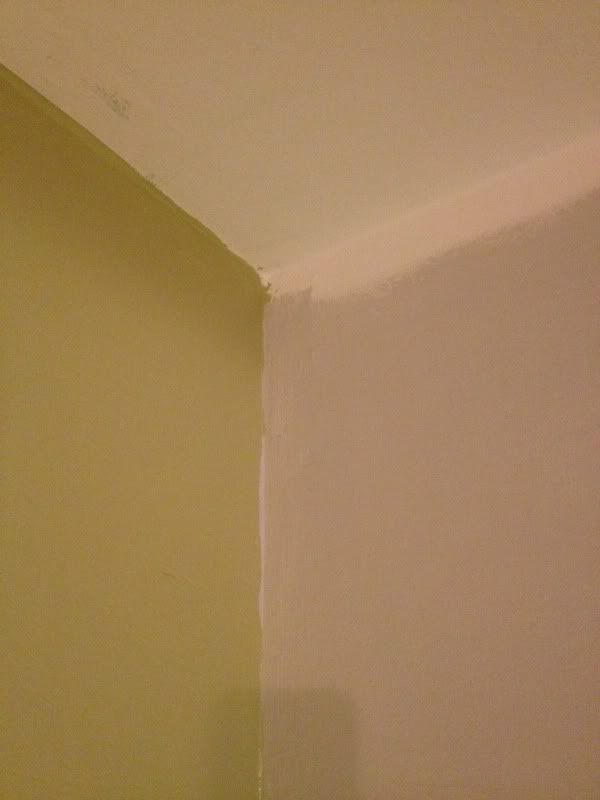 Obviously it's unfinished and needs touch-ups! But you get the jist of the colour.
One thing I have found a lifesaver on this paint job is Frogtape. I wanted it, at first, simply because it had a funny name (proper mature and that). But, it's helped wonders in getting a straight paint line against the skirting board.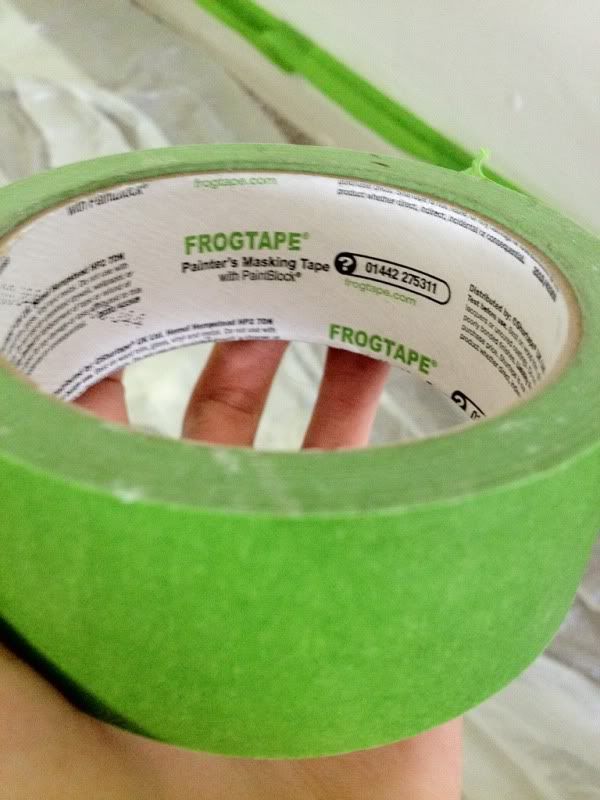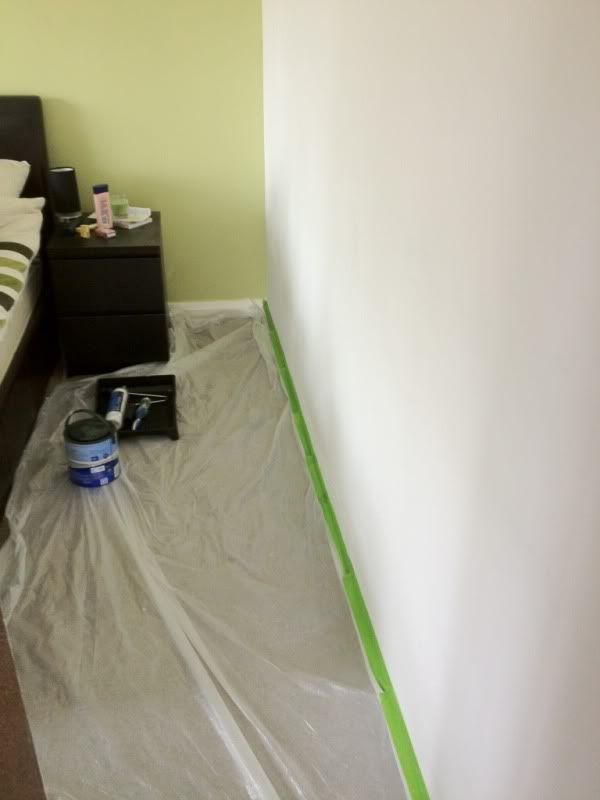 Hopefully I'll get this finished on the evenings this week, leaving the weekend ready for hanging mirrors and pictures.
To be continued…
Karen x