There's something about seeing Christmas lights down our road on the drive home from work which makes me feel all warm and fuzzy inside – perhaps I'm just leaving the heating on too high. But, either way, it makes me happy.
I know that it's normal to see Christmas trees in the windows of neighbours and the occasional twinkle of lights, but this year, I've noticed that there's plenty more of them around. Perhaps our area has more children and so more bright colours? (Who am I kidding, I'm just a big kid myself anyway!) I don't know. But I love it. And I'm really glad we moved somewhere fun.
Me & my sister Amy went to the Manchester Christmas Markets this week as well, hoping to get a nice warm drink and maybe even some gifts – and to feel generally festive. We didn't really buy anything (although we did treat ourselves to a Biscotti Baileys hot chocolate with whipped cream and marshmallows. Nom!) but we did get realy giddy what with all the Chrimbo decorations!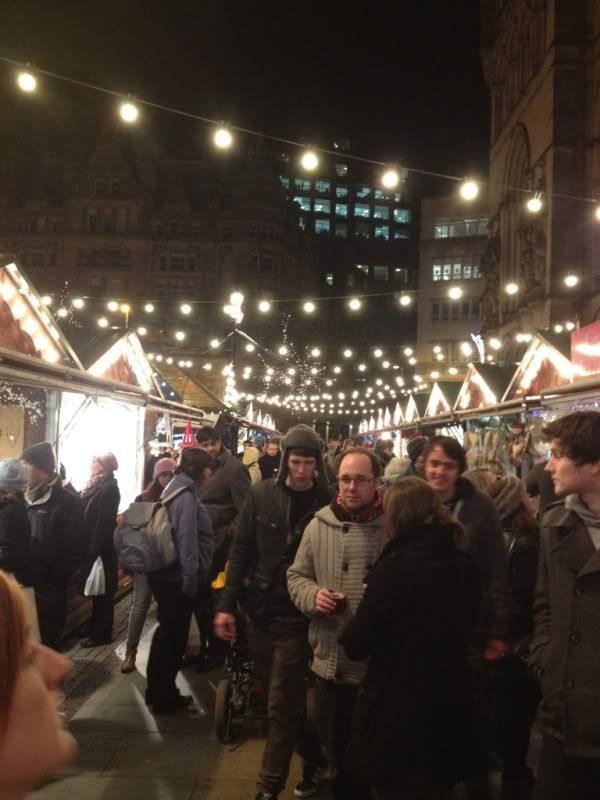 I'm thinking next year, me & Joe should get something fab for the front lawn – which hopefully, by this time next year will be to a better standard. Who knows, we may even have a driveway built by then!
I'm thinking, maybe a reindeer! Or maybe something like this….
Hehe. Okay maybe not. To sum up, I love Christmas. I love my house. Merry Christmas everyone 🙂
Karen x