This weekend we finally got off our bums and painted the feature wall in our bedroom.
We had already bought the paint a few weeks back with a B&Q voucher I received for my birthday from the girls at work. So we put on some scruffs and got to work. I like to think of it as one of my presents to Joe, as it was his 25th birthday after all.
And here is the finished result! It looks a lot darker as the picture was taken at night, but we really love it. We want to paint the rest of the walls a light grey as I'm not really a big fan of white walls, but that can wait until the new year. Now, we can hang stuff such as photos and mirrors, and get this place looking more like a home.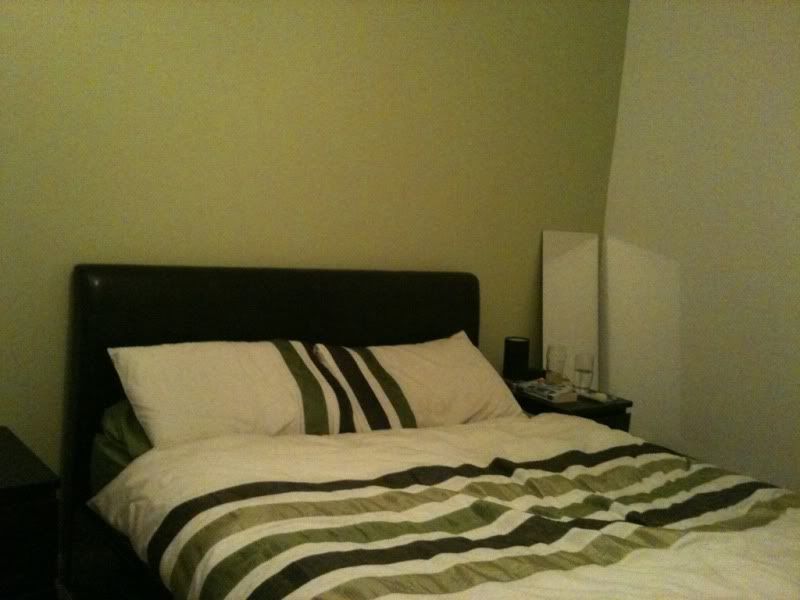 Next paint job….the lounge.
Karen x