The girls at work are adorable.
Originally when Joe and I bought the house, we budgeted for certain things such as paint, tools, and plaster, but decided that we could probably wait a year or so to get central heating; it is costly to install and we don't use it all that often anyway (we only have 1 heater that we use in the flat and it is pretty much never on).
However, after realising that we can't decorate any walls or lay any floors until the messy job of installing pipes is done, we decided to go in head first and get central heating before we move in so that we can start decorating sooner rather than later.
Which makes it even cuter that the girls from work bought me and Joe a heated airer as a house warming pressie! (You know you're growing up when you get excited over a laundry appliance. Joe got some fancy angle grinder tool thingymajig from his friends at work and he literally sqealed with glee.)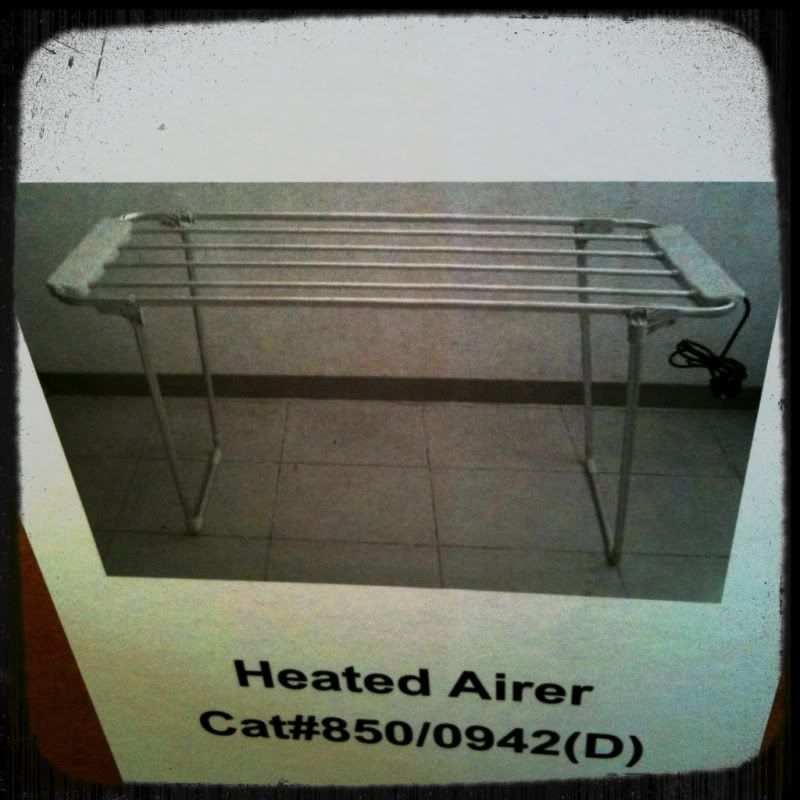 In their honour, I used Camera+ to edit the piccies because they love it.
Big big thank you to Hannah, Charlotte & Eve. You have each earned 10 friend points and a packet of office biscuits 🙂
-Karen x